So last week was my birthday. Happy Birthday to me! The morning of my birthday, I woke up to this running toward me: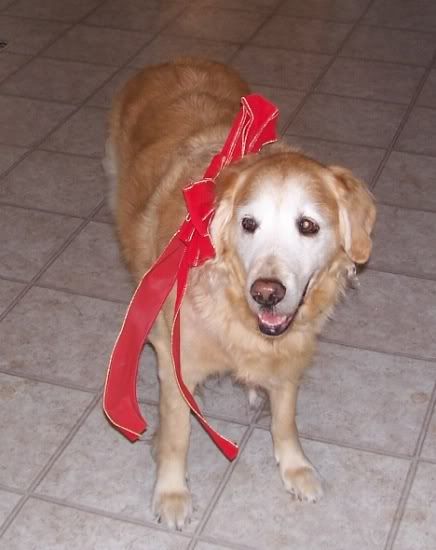 My pooch was my birthday gift from my hubby ten years ago. We always joke that every year she is my birthday gift, because she is the gift that keeps on giving. This is the first year she actually got a big red bow. She was pretty pleased with herself it seemed also. Of course anytime I am smiling at her and telling her how cute she is, she is pleased.
So even though the car broke down on our way to my birthday lunch, and then I got a migraine the next day when Greg tried to make it up for me, all in all it was good birthday. How could it not be, with such a sweet present? Here are some more of my favorite pics of my big red bow dog.